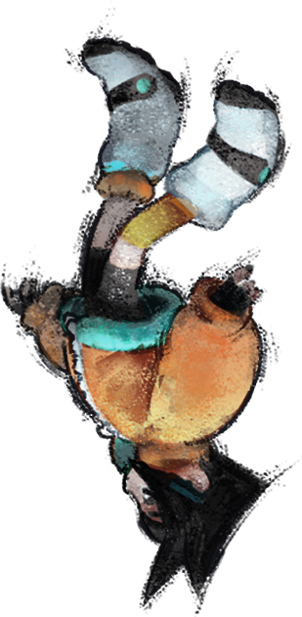 Flightyfelon Games is an up-and-coming video game studio founded in Winnipeg, led by wife & husband combo: Rebecca & Zachary Harrison.
Our studio's goal is to become a long-term part of the Canadian game development ecosystem, focusing on sustainable work practices and crafting unique, introspective experiences.
Freeride, our flagship game, is a Personality Test that plays like an Action-RPG. Join our mailing list for monthly updates!
About the Team
Our team is composed entirely of Winnipeg locals.
Each of us brings something valuable to the studio:
Rebecca Harrison as
Game Designer & Creative Director
Zachary Harrison as
Project Manager
Julian Beutel as
Composer & Sound Designer
Pooja Shah as
Lead Environmental Artist
Anthony Dorge as
Programmer
Sara Wilde as
Contract Character Artist
If you have any inquiries, please contact: rebecca@flightyfelongames.com